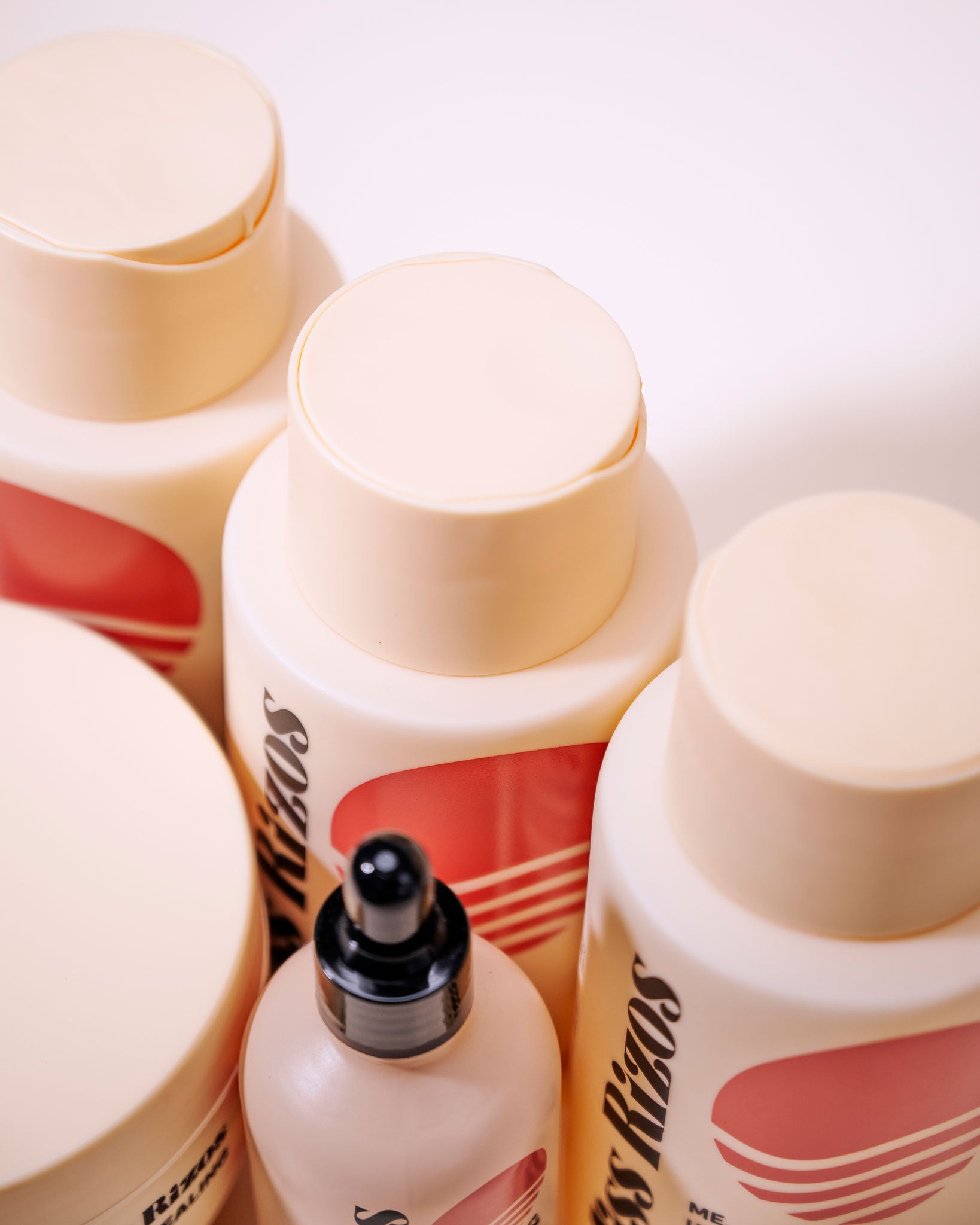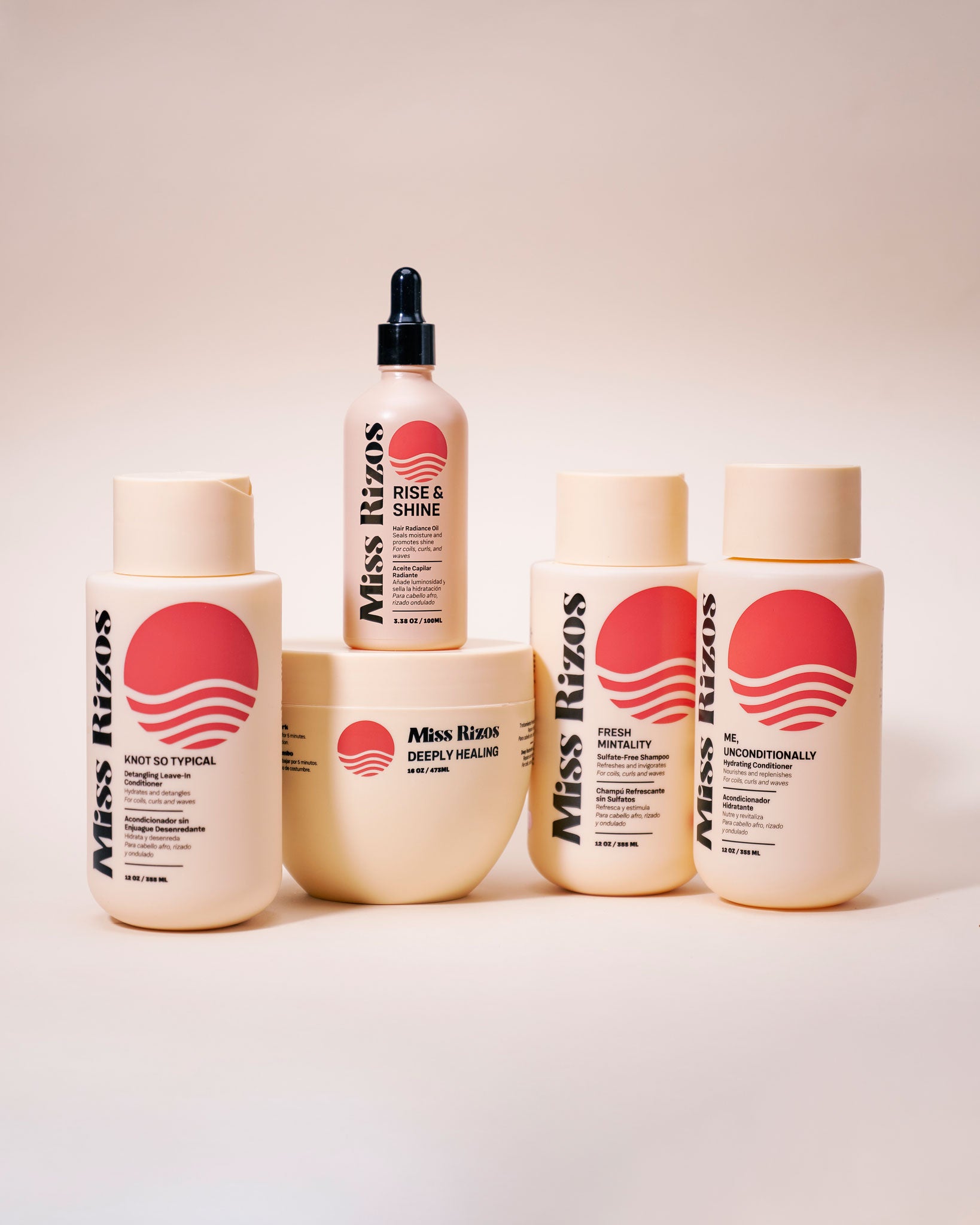 Miss Rizos Complete Product Line
$125.00 USD
Regular price
$162.00 USD
off
The complete Miss Rizos Launch Edition Product Line, including "Fresh Mintality" Sulfate Free Shampoo, "Deeply Healing" Treatment, "Me, Unconditionally" Hydrating Conditioner, "Knot So Typical" Leave In and "Rise & Shine" Radiance Hair Oil.
Miss Rizos Complete Product Line
$125.00 USD
Regular price
$162.00 USD
About the Products
Our journey to empowering women and girls around the world through hair began over a decade ago in the Dominican Republic. A curly girl's education and community-building blog gave birth to two professional salons - one in Santo Domingo and one in the heart of New York City. All kinds of people seeking style, identity or assurance graced our chairs. One conversation and affirmation at a time, our love for coily, curly and wavy hair grew.

We created our haircare collection to be a reflection of the wisdom in beauty and identity
cultivated over the years alongside our community. You'll find uncommon ingredients unique
to our Afro-Caribbean roots made to hydrate and strengthen, a simplified approach to daily
styling maintenance, and un montón* of love - poured into every ounce.

Discover the joy in taking care of your pajón*. We certainly have.

Love, Carolina.

*Dominican Glossary 
You didn't expect to find a Dominican slang lesson here, huh?
Montón: /noun/ A whole lot. 
Pajón: /noun/ Big, afro hair.