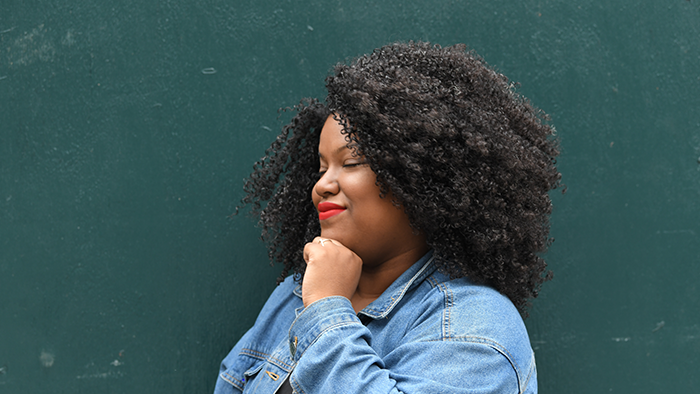 Resilience is one of my favorite words.
I feel like it's the one word that defines me to my core, and like my hair, resilience is one of those beautiful things I inherited from my ancestors.
This word to me is equivalent to hope, and I wanted to share this with you because I know many of us are feeling hopeless, angry, and heartbroken.
A message from my heart
I waited a few days to write this because I needed to disconnect from social media, from the news, and reconnect with that source of power that keeps me going every day, my resilience.
I turned to the Ted Talk my late professor, father figure, mentor, and friend, Reverend Charles Rice left us with, you can see it here. I used to call him every time I felt uneasy by the racial climate in our country and he always knew what to say. He started this speech by quoting the song below.
I don't know how my mother walked her trouble down
I don't know how my father stood his ground
I don't know how my people survive slavery
I do remember, that's why I believe
I Remember, I believe by Bernice Johnson
We must all do our part
When innocent people like George Floyd, Ahmaud Arbery, Breonna Taylor, are brutally killed in the hands of police, it only turns on a bright light on the plight of the black people of this country.
We do the work we do with Miss Rizos because we recognized that institutionalized racism has seeped into every establishment in this country: health, education, banking, you name it, and inequality and injustice plague it.
So, what do we do? How do we deal with this? Where do we turn? I want to share my thoughts on this from the perspective of being an activist for 20 years, organizing and working in the nonprofit world for over 10 years, but most importantly, from a humble heart that is full of resilience.
5 tips to boost your resilience in difficult times
1. Take care of your mental sanity. Self-preservation is important. You can't just jump onto the next bandwagon, watch every post on Instagram, watch the news all day, and consume whatever the outside is recounting about the situation. DISCONNECT SO THAT YOU CAN RECHARGE AND RESTORE.
2. Figure out where you can be of help while honoring your body, mental sanity, and soul. If you are called to protest, GO! If you have money, DONATE! If you can organize in your community, do that. If you can educate others, do it.
We will leave a list of resources that can help you navigate some of these actions below. Post or don't post on social media. An online post will not determine your commitment to the cause and the mere thought of this completely minimizes a movement of more than 400 years.
3. Think long term and the bigger picture. I understand that we can't lose momentum and please pay attention when I tell you that MAJOR SHIFTS will happen now, but we must understand that the real change will take some time and it will need us.
We can't disconnect and cease our participation in the fight for justice. Once the news stops talking about it, once the protest comes to an end, and the social media hashtags and memes are no longer occupying your timeline, we must continue to talk about it, and WE MUST CONTINUE TO ENGAGE AND PARTICIPATE IN CREATING A MORE JUST WORLD.
Again, you might ask how, and this is entirely up to you. You must decide what are your talents and know how, and resources you can give to serve a cause.
4. Don't shame, judge, or force others into doing any of the above. Many people are grieving, others don't know what to say. Yes, we have to hold each other and the institutions around us accountable, but please do this mindfully.
Remember that our goal is to get people to join a movement, become active, and fight for justice. So, think about what words and actions you will take to accomplish this.
5. It's ok to laugh and have joy. JOY IS AN ACT OF RESISTANCE. I am gardening, cooking, and talking to my friends on FaceTime. All of this helps me stay grounded.
As an individual and as a business, we will continue to donate to bail-out funds and non-profits who are working to dismantle institutionalized racism and discrimination across all fields.
We've donated to 1-2 small businesses, organizations, or causes, every week amidst the lockdown. We've managed to do this because YOU continue to support us, THANK YOU.
I vow to continue to speak loudly in honor of those who can't and do everything in power to make sure we are seen, validated, and celebrated.
I will go down fighting as Rev Rice reminded me. I will continue to fight with every fiber in my body for the eradication of discrimination based on hair, and the empowerment of little black girls and women.
 I have so much more to say and we are currently working on so many different incredible projects, but I'll leave you with one of my many favorite quotes from Martin Luther King Jr.
 "The arc of the moral universe is long, but it bends towards justice."