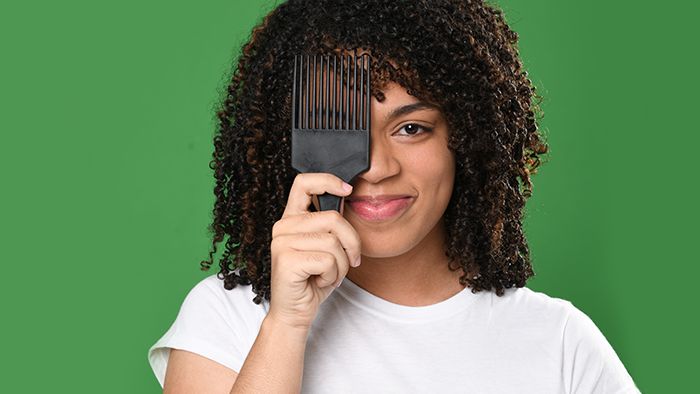 If you follow me on social media you'll notice that I can stretch my wash and go for as long as 7 days or even more sometimes .

You may have also noticed that I can get 3rd and 4th day hair on day one. So let me break all this down for you and you to rock popping curls all week long.
Day 1
This is probably the most important day because the way you set your hair will determine the longevity of your style. We will focus on a wash and go, but you can get more information about how rock your twist-outs in this article.
The basics for creating your wash and go is making sure it's saturated with water, using the right leave-in or curl cream and then sealing all of that moisture in with a good gel or heavier curl defining cream.
Now, the wash and go needs to be set and you can do this by using your hooded dryer, which is my method, diffusing it with a blow dryer or letting it air dry on its own. The trick is that before you manipulate it, it has to be completely dry, otherwise it will get frizz. And frizz is not the enemy, but we are trying to rock out do all week long.
At night make sure you put your hair up in a pineapple and/or in a satin bonnet, and make sure you're sleeping with a satin or silk pillowcase. You will repeat this part EVERY SINGLE NIGHT.
Day 2
We know our hair is completely dry and we can now manipulate it and give it the volume we desire. Here's the thing, if you want big hair fast, you run the risk of not really having as much longevity. The more we manipulate our hair to make it big, the more we are breaking the cast of the gel, the more moisture we are removing from the hair and the more frizz we are causing.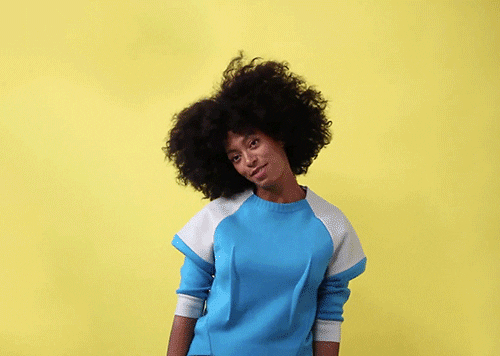 To create volume, you're going to apply a teeny tiny bit of oil or hair butter, ideally a natural one to your hands. Using hair clips section your hair and you can open each curl to the desire volume. Then grab your blow dryer and remove the diffuser and blast it on high all around your hair to continue to open up your hair. Put both hands inside your hair and check it up. Finally, grab a hair pick and lift only at the root. I've illustrated this in this IGTV video.
For fine or loose curls, you can add an even smaller amount of oils to your hands, then break the cast by scrunching the hair. You can then blast it and pick the roots.
Day 3-7
In the morning when you remove your pineapple and/or hair bonnet, grab your hair pick or your hands and stretch and fluff curls.
If you've set your hair correctly the first night, then you'll notice there really won't be any need to rewet or reset hair. However, in case you do feel like there are a few stragglers, then grab a bit of the gel or cream you used and do a finger coil around that strand.
Try these tricks out and let me know how it goes in the comments below. Feel free to add any of your own tips! ❤😉