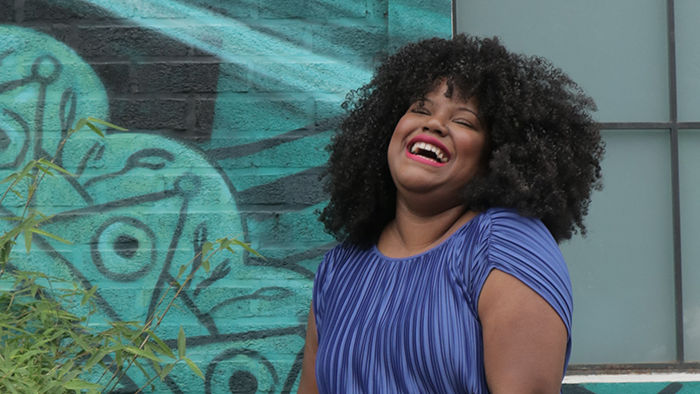 I'm a rule-breaker at heart. You give me guidelines for X or Y and I am already thinking how to hijack the process.
I know that some products have been designed to work together (or at least that is what we have been told to continue to purchase them), but when I am doing my hair I become a barista for my curls, coming up with all kinds of mixes and concoctions to spice up my hair routine.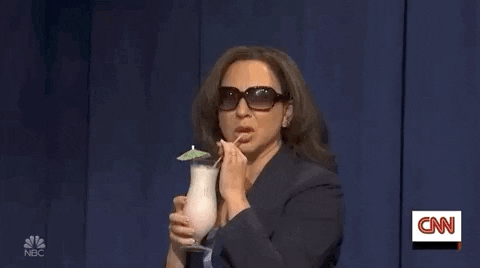 After ten years as a natural hair junkie here are some ''cocktails'' I can recommend to you in case you're feeling creative like me:
My to go combo
Hereby I introduce you to my OG since 2011. This is combination has given me hit after hit for almost ten years, and that's way more than what some of my past relationships can say.
• Curl Enhancing Smoothie by Shea Moisture + Kinky Curly's Knot Today
The hydration provided by the Knot Today, along with the fact that you can dilute this baby by splitting it in two equal parts and filling the rest of the bottle with water, makes it a great investment, even if this leave in conditioner starts at US$13; you're still 'technically' getting two bottles for the price of one.
On the other hand, Shea Moisture's Curl Enhancing Smoothie's thick and oily texture will give you all the moisture you seek, with all-natural ingredients and at a very affordable price.
The result? Bouncy curls with some nice shine to them. A little bit goes a long way especially while the hair is wet, so go ahead and give this combo a try.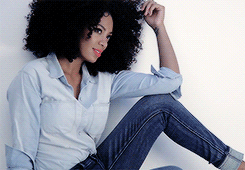 Volume for days
• Jelly-Soft Curls, by Miss Jessie's + Trader Joe's Organic Coconut oil
If you seek and enjoy a product that will give you style and volume, then you should be looking into the Jelly-Soft Curls by Miss Jessies.
Although due to pricing and election of ingredients, I am not an avid fan of this brand, I keep coming back to this particular product. What do I get? Great volume and no frizz for a good few days.
I do not know about you, but I am not a fan of the ''gel cast'' curls, and the best way to fight this effect while keeping your hair moisturized is by adding some oil towards the end of your styling routine, and if you're not on a personal vendetta against coconut, then I greatly encourage you to try Trader Joe's Coconut Oil.
Pros: it will last you for a long time, at 16 ounces, I am not mad at how long I can stretch this product for. At US$15 is definitely worth the splurge.
Hear me out: I understand that some of these products are not inherently ''cheap'', and that in good Dominican: ''porqué hay que hacerlo difícil, si lo podemos hacer fácil'' / ''why make it hard, if we can make it easy'', but I have a point here.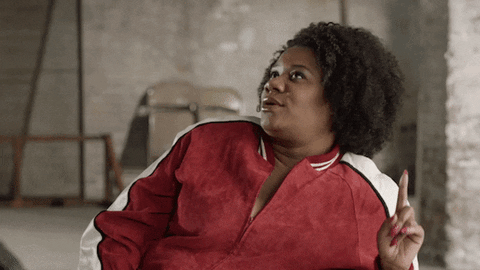 The natural hair market is saturated with options for all kinds of tresses, it's like if these major companies suddenly realized that we love taking care of our hair and decided to start catering to our demands (watch here for the word demands, rather than needs).
Benefits of wisely investing on your natural hair products
Just because you found an affordable product, does not mean this product will be good for your hair, the same way in that just because you found an expensive product it means that it will ''save'' your hair.
It does not work like that. As you continue to purchase whatever products you feel that fulfill your needs, I invite you to reflect upon the following:
• Am I buying twice: this means, am I buying an imitation of what I actually need now instead of, within my reasonable means, waiting a bit and investing in something that I know will not damage or dry my hair out in the long term.
• Am I following the hype train instead of reading the labels: social media and the natural hair community can easily make you believe that you need certain things when you do not.
That's just the way marketing works, and while there is nothing more exciting than trying a new product, just think about the disappointment of purchasing something you'll eventually have to give away.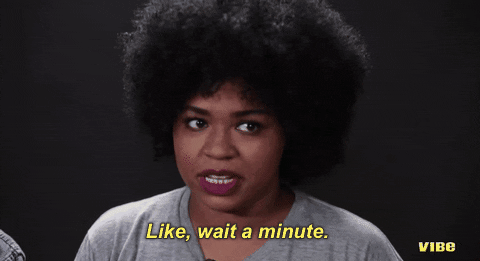 • Who am I giving my money to? I believe in conscious consumption, this means, knowing which companies I am supporting; are these black-owned companies? Or do they have sustainable practices in the development of their products? Do I align with their values or are they just selling this product because they just realized about the big business of investing in our kinks and curls?
These are all interesting questions to reflect upon the next time you decide to purchase some new products or come up with your own cocktails.
What's your favorite curly cocktail? Surprise me!